I have a secret to share with you... my secret is that I have itchy feet! Admittedly, it's more figurative than literal
You see, I love my freedom and if I had my way I'd be constantly on the adventure trail. Realistically though, that isn't possible 100% of the time, so I make do with a travel to-do list, which has a mind of its own. Places of interest and experiences get crossed off, highlighted, and added on throughout the year. Even after living here for a number of years there is still a lot I haven't seen or done.
My travel to-do list is one of the things I spend a little time on at the beginning of year, after reflecting on the year just passed. There are some wish-list items on there, places or experiences I want to revisit, requests from friends and items that interest me that have come by way of news and social media.
I thought I'd share my current short list with you, which is in no particular order of priority. What's on my short list might invigorate some of your own travel plans, so I'm sharing the good stuff! The long list is far too long for this blog post, but I can confirm that it will still keep me on the adventure trail in Sri Lanka for a few years to come
It's only been three weeks since 2016 kicked off, but I've already check off a few things, and I'll be writing up some blog posts soon...
Courtesy of Allceylon.lk
Sinharaja Forest Reserve
is the last viable area of primary tropical rainforest in Sri Lanka and was declared as a National Heritage Wilderness Area in 1988. Sinharaja has been declared by UNESCO as both a Biosphere Resrve and World Heritage Site. It covers an area of almost 9,000 hectares. There is much endemic wildlife, especially birds, but the reserve is also home to over 50% of Sri Lanka's endemic species of mammals and butterflies, as well as many kinds of insects, reptiles and rare amphibians.
I have stayed near Sinharaja on a number of occasions, but I have never visited inside the Forest Reserve. As a nature lover and adventurer, this is probably top of my list for 2016. I have my leech socks at the ready!
Sri Pada
(aka Adam's Peak) is on my list again this year. And I think this is going to remain a standing item on my to-do list for as long as my legs can carry me up this holy mountain. I'm looking forward to making this an annual pilgrimage with friends. Last year, we climbed in early April and the weather was reasonable, although it did rain in the evening on the ascent. The season opened on poya full moon in December last year and will remain open till poya full moon in May. You can still climb outside of the season, but the night lights on the walking trail won't be on, and it'll be a little quieter.
This year, I'm interested in climbing once in-season and once out of season, maybe even staying around the area of a couple of weeks to soak up the good energy and maybe even have a little self-retreat if I can find a simple, safe and comfortable place to stay.
Courtesy of amazinglanka.com
Girihandu Seya
is situated in the Thiriyaya region of the Trincomalee District. It is located atop a 212ft rock near the Yan Oya estuary, and you will need to climb at least 300 steps to reach the place. Girihandu Seya was apparently where Thappassu and Balluka (devotees of the Buddha), who traveled from India to Sri Lanka, apparently placed a lock of the Buddha's hair. And Girihandu Seya is said to be the first Stupa constructed in Sri Lanka.
Girihandu Seya came to be on my list because of a friend's recent visit to the place. I had never heard of this place nor the history behind it.The pictures and their experience has really intrigued me...
Courtesy of lanka.com
Whale watching
is something I really want to enjoy this year. I figure I can do it in the next couple of months to April as the season is well-underway on the west coast of the island (i.e. Galle, Mirissa and Dondra), or if I can't do catch it now, then I'll head over to the east coast near Trincomalee around July to September, when it kicks off then.
I'm a nature lover and occasionally have seen various sea creatures along the coast. Something tells me I have to make it a point this year to head out on a boat to see the beauty and wonder of Sri Lanka's blue whales, sperm whales, fin whales, dolphins, sea turtles, manta rays and whale sharks and more.
Healers
are generally always on my list when I hear of something new. As many who have read this blog will know, I have an avid interest in alternative therapies, Ayurveda and all kinds of ancient healing techniques. It makes sense to explore this in Sri Lanka, with its rich history in healing and ancient knowledge passed down from generation to generation. On my list are a few names of healers that have come by word of mouth and also via news media. It's an adventure indeed to seek out some of these healers! There are some incredible stories of reversing diabetes, healing cancers and much, much more. Some of my visits in the past have been to support friends with illnesses and also to find out for myself the different ways healing powers work. In this day and age, good health is to be treasured, but unfortunately many of us do and will fall ill to modern diseases.
Courtesy of angelstravels.com
Mannar Island
was on my list last year, but I got too busy so it still remains on this year's list. I'm keen on checking out the causeway stretch, Portuguese-Dutch star fortress, big baobab tree, various kovils, Our Lady of Madhu Church, Talaimannar and the view of Adam's Bridge.
They say there's not that much for tourists here, except for dusty trails and small villages, but I think we all find something in our travels whenever keep our minds and hearts open on our travels. I'm more curious about how this place is developing, particularly with all the talk around Adam's Bridge last year, and what the locals think. I've visited Vavuniya in the past so I'm keeping it open about Mannar.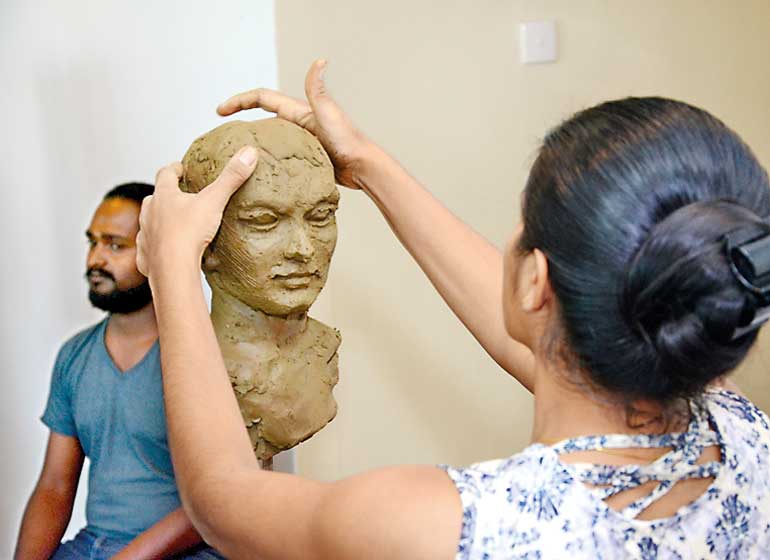 Kala Pola
is Sri Lanka's biggest open air art fair that has been running for the past 22 years. It's held in Colombo and this year it will be on 31 January 2016. The art fair is open to the public and is free of charge.
Incredibly, I've never attended this event in the eight years I've lived in Sri Lanka. So I'm planning to check it out this year and maybe see if I can support some local artists by making some purchases for my home.
If you have some interesting items on your list for 2016 please do share them by making a comment below, sending me an email or via social media. Happy adventures!